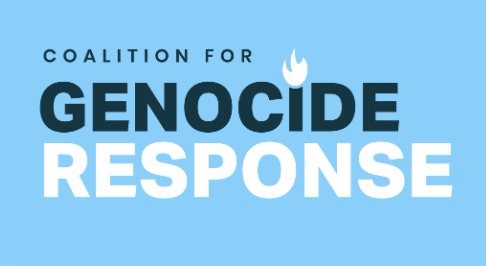 While the UK Government, and also other governments, are confident in their policies and strategies to respond to genocide, including to prevent genocide, the growing number of atrocity crimes globally, many of which meet the legal definition of genocide, tells a different story. Only this year, two new cases of genocidal atrocities have emerged: of the situation in Ukraine, following Putin's act of aggression on 24 February; and of the situation of the Hazara in Afghanistan – following the Taliban takeover and lawlessness that followed. Genocides are perpetrated, and will continue to be perpetrated, as States continue to leave genocide prevention to chance.
On 7 December 2022, the British Group Inter-Parliamentary Union, the International Bar Association's Human Rights Institute, and the Coalition for Genocide Response, will host a Parliamentary session marking the International Day of Commemoration and Dignity of the Victims of the Crime of Genocide and of the Prevention of this Crime (9 December). During the session, speakers will discuss some contemporary cases of genocidal atrocities. Lord Alton will launch a new campaign 'Not Leaving Genocide Prevention to Chance' and event series on genocide 'Genocide Convention at 75: Lessons Learned or Not.'
Session Co-Chairs: Lord Alton of Liverpool and Baroness Kennedy KC
Speakers tbc.
RSVP to [email protected]