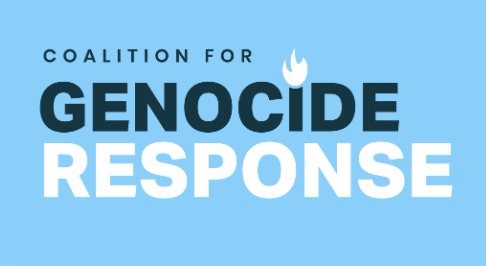 In the year leading to the 75th anniversary of the Genocide Convention, the British Group Inter-Parliamentary Union, the International Bar Association's Human Rights Institute, and the Coalition for Genocide Response, will host a series of Parliamentary events engaging with several issues pertaining to the implementation of the duties under the Genocide Convention and look at recent and contemporary cases of genocidal atrocities.
The January Session on 'The Holocaust and the Promise of Never Again' will take place at 5:30 – 6:30 PM on 18 January 2023 in the Palace of Westminster. 
Speakers include:
Lord Dubs, Peer at the UK House of Lords
Dorit Oliver Wolff, Holocaust survivor, advocate, singer
Olivia Marks-Woldman, Chief Executive, Holocaust Memorial Day Trust
Mia Hasenson-Gross, Executive Director, Rene Cassin
RSVP required.
Refreshments will be served after the session.