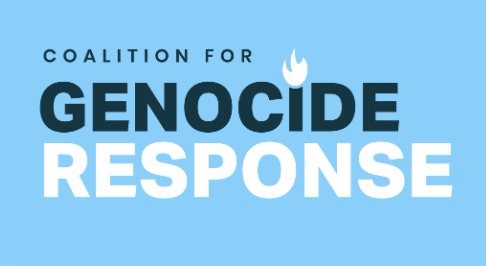 On 1 August 2023, the UK Government formally recognised the Daesh atrocities for what they are – genocide. Announcing the news, Minister of State for the Middle East, Lord Ahmad, said:
The Yazidi population suffered immensely at the hands of Daesh nine years ago and the repercussions are still felt to this day. Justice and accountability are key for those whose lives have been devastated.

Today we have made the historic acknowledgement that acts of genocide were committed against the Yazidi people. This determination only strengthens our commitment to ensuring that they receive the compensation owed to them and are able to access meaningful justice.

The UK will continue to play a leading role in eradicating Daesh, including through rebuilding communities affected by its terrorism and leading global efforts against its poisonous propaganda.

See: https://www.gov.uk/government/news/uk-acknowledges-acts-of-genocide-committed-by-daesh-against-yazidis?utm_medium=email&utm_campaign=govuk-notifications-topic&utm_source=73605fb6-9857-4211-b878-877eb2e988ed&utm_content=immediately
This determination has been made following the judgment of the German Federal Court of Justice earlier this year, which found a former Daesh fighter guilty of acts of genocide and crimes against humanity committed in Iraq.
On 3 August 2023, the world will mark nine years since the Daesh attack on Sinjar. Daesh unleashed prohibited acts against the Yazidis, an ethno-religious minority group in Iraq. Daesh fighters killed hundreds if not thousands of men. As part of the same campaign, Daesh fighters abducted boys to turn them into child soldiers and women and girls for sex slavery. More than 2,700 women and children are still missing and their fate is unknown.
Dr Ewelina Ochab, co-founder of the Coalition for Genocide Response, welcomed the announcement from the UK Government:
This is an important recognition of the nature and scale of the atrocities perpetrated by Daesh against the Yazidis. However, it should not have taken nine years to recognise the atrocities for what they are. We need to do better – this includes implementing the duties under the Genocide Convention. The duty to prevent genocide is not to be tiggered at the serious risk of genocide – a risk of genocide that States should identify, recognise and act upon.

Now we must continue pursuing justice and accountability for the atrocities, including by investigating and prosecuting British Daesh fighters for their involvement in genocide and not for terror-related offences only. We must also explore the best ways to assist the community – including by securing and ensuring their future in Iraq and other countries.
Over the years, the Coalition for Genocide Response has been raising the situation of the Yazidis with the UK Government and calling for formal recognition of the atrocities as genocide, including with a petition delivered to No 10, several joint letters with Yazidi organisations and Parliamentary sessions on the topic.