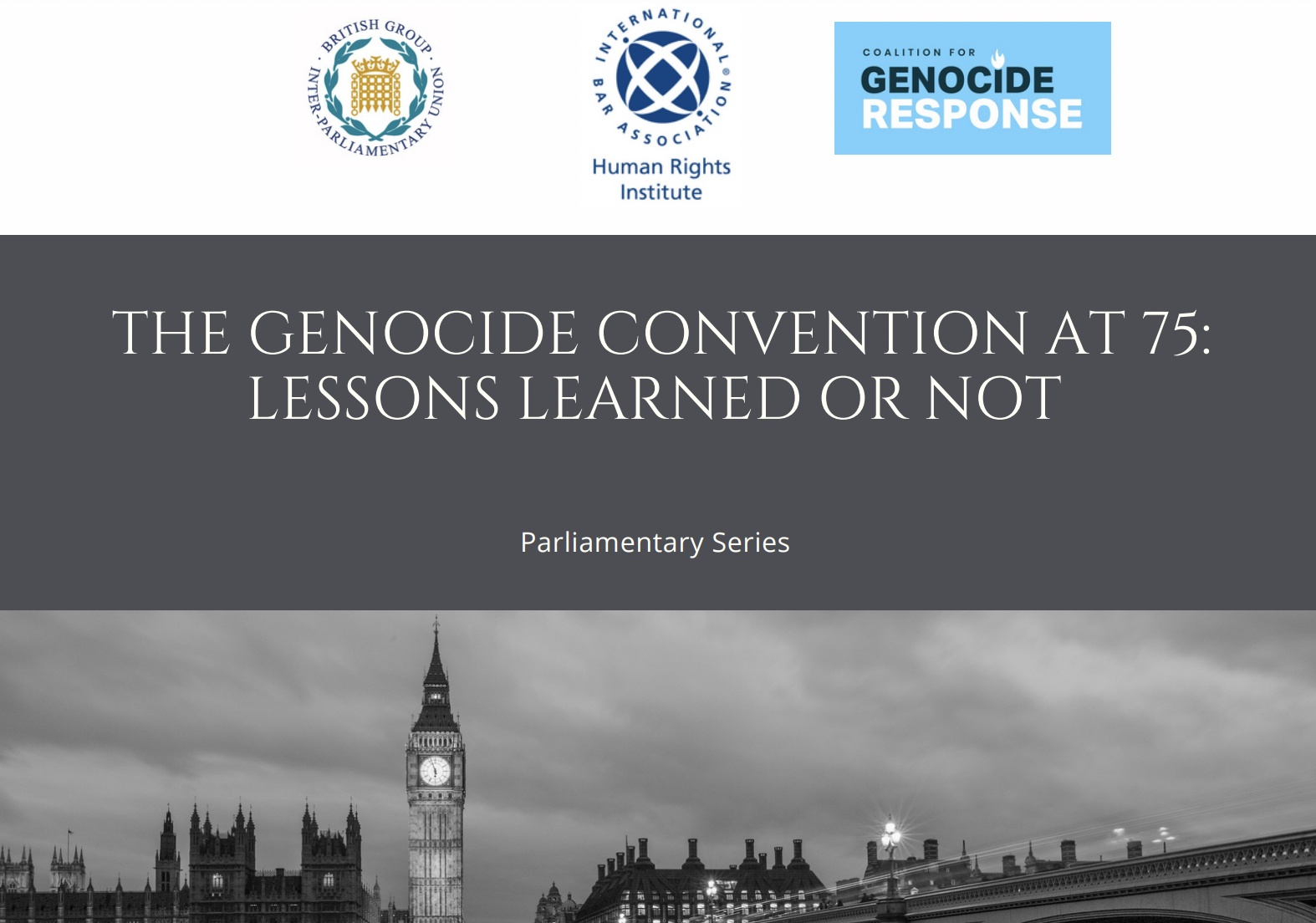 In the year leading to the 75th anniversary of the Genocide Convention, the British Group Inter-Parliamentary Union, the International Bar Association's Human Rights Institute, and the Coalition for Genocide Response will host a series of Parliamentary events engaging with several issues pertaining to the implementation of the duties under the Genocide Convention and look at recent and contemporary cases of genocidal atrocities.
February Session: Putin's War on Ukraine – One Year of Atrocities and the Question of Genocide
5:30 – 6:30 PM on 21 February 2023
IPU, Palace of Westminster
Chair: Rt Hon Sir John Whittingdale OBE MP
Speakers include:
Ambassador Vadym Prystaiko, Ukraine's Ambassador to the UK
Azeem Ibrahim, Director, New Lines Institute
Nataliia Visnevska, Ukrainian citizen, resettled to the UK in 2022
Baroness Helena Kennedy KC, Director of IBAHRI, and Hannah Rose Thomas, an artist working with Ukrainian refugees, will also intervene during the session and provide some comments.
RSVP required.