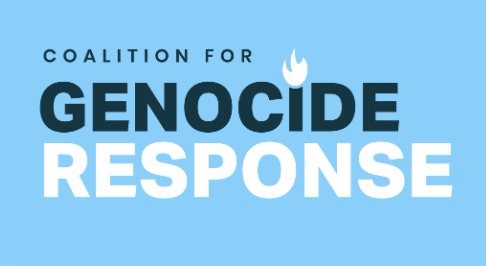 24 February is the anniversary of Russia's invasion of Ukraine.
Over the last year, millions of Ukrainians have fled their homes, thousands of civilians have been killed, and vital infrastructure has been destroyed.
Acts of aggression – like invasion, attack, and occupation – are proscribed by international law. If intentionally committed by senior leaders, these acts constitute the crime of aggression. This is the same crime that the post-Holocaust Nuremberg Tribunal termed the 'supreme international crime'. It is from the crime of aggression that other international crimes in conflict settings – war crimes, crimes against humanity and genocide – often flow.
Today, we have an opportunity to repeat the '1945 moment' – by creating a special tribunal to investigate these acts of aggression and hold Russian political and military leaders to account.
Support for a special tribunal has been steadily growing since it was first proposed by Professor Philippe Sands KC days after Russia invaded Ukraine:
More than 150 leading international lawyers and world leaders – including Ukrainian Foreign Minister Dmytro Kuleba – have signed a public declaration backing Sands' proposal.
Countries in Eastern Europe have led the public call for a special tribunal – followed later by the Netherlands, France, Germany, and the European Commission. The list continues to grow.
On 20 January 2023, the UK announced its support for the establishment of a special tribunal.
We will hear from two experts with particularly valuable insights into this crucial issue:
Aarif Abraham – a specialist in international criminal law who advised Philippe Sands on the creation of a special tribunal
Dr Ewelina Ochab – programme lawyer with the International Bar Association's Human Rights Institute and co-founder of the Coalition for Genocide Response
Event organised by René Cassin and the Coalition for Genocide Response.
RSVP: https://www.eventbrite.co.uk/e/ukraine-how-the-law-can-hold-putin-to-account-tickets-529333549897